In-country like India gold is considered one of the safest investment options in the long run, as in case of any financial crisis it may abet a family to overcome the crisis as it's easier to liquidate gold. Having said that, in this technology-driven fast-moving society there are a plethora of ways to own gold as an asset without bearing any making charges. One such best-fitted alternative is SGB alias sovereign gold bonds, an indubitable investment option by the government of India for individual investors. Sovereign gold bonds are like investing in mutual funds via Gold saving funds and Gold ETFs.
Furthermore, gold in certificate form with minimal risk, high-quality, and exceptional alternative to purchasing gold and inheriting the risk associated such as theft!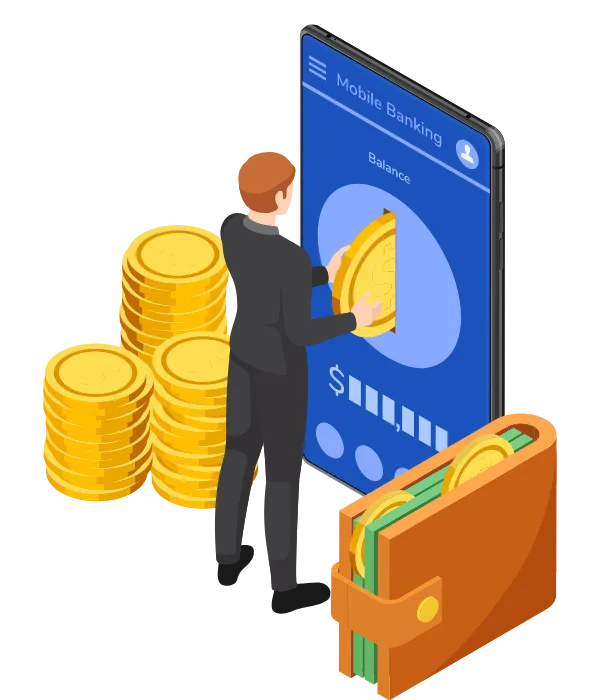 Let's break down everything about sovereign gold bonds!
What Do You Mean By Sovereign Gold Bonds?
Sovereign gold bonds, simply put SGB, are the bonds offered by the Government of India in November 2015 to investors as an alternative to buying physical gold. To add, in the last few decades there has been a tremendous decline in the physical gold purchase. While SGB is considered safe as they are offered by the government as well as it keeps an eye on the export-import value of gold.
Moreover, since its launch there has been marginal amplification in investors and its value is labeled in terms of grams of gold, 999 purity. Maximum gold one can invest in 4 Kgs whilst minimum investment is 1 gram per financial year. SGBs are hassle-free along with easily manageable in contrast to physical gold. The term for SGBs is 8 years with the option of exiting after 5 years. The interest rate offered to investors half-yearly is 2.5% per annum.
Furthermore, SGBs are issued in varied tranches by the RBI during the financial year. Plus if you are choosing the safest investment option, purchase SGB from SEBI authorities' broker or agent, online platforms and banks. To add, for an investor purchasing the bond via an online platform an additional INR 50 per gram discount is granted. There are three forms in which SGBs can be procured: physical, dematerialized, and digitally. Besides this, the prerequisite for SGBs is a PAN card. If investors don't have PAN cards the investment is not permitted.
What Are The Some Key Features Of SmartSGB?
SmartSGB is one of the leading curated platforms designed for technology-driven new-age banks. With SmartSGB financial distributors can easily manage multiple clients' investments in SGB. So, create wealth, value, and relationship partners with SmartSGB Sovereign Gold Bonds Financial Distribution.
Get complete access to the platform along with handling myriad activities such as investor ID mapping, Sovereign gold bond mapping and file import, one-click option to view and download certificate, transaction file import, and SMS & Email alerts with SGB certificate.
SmartSGB is the technology-driven support system for financial distributors to various activities on the go such as core banking system (customer data propagation, fund transfers, Lien marking/unmarking, and Bank account details), RBI E-kuber integration (Transaction export, certificate import, and transaction response import) and system integrations (Net banking and mobile app). Not to mention, SmartSGB will act as a central repository to save and store crucial Sovereign Gold Bond information, helping financial distributors reduce cost, increase accuracy, larger clientele, and most importantly enhance productivity.
What Are The Top Advantages For Banks Investing In Sovereign Gold Bonds With SmartSGB?
With SmartSGB end-to-end investment is easy including the purchase and redemptions of bonds.
SmartSGB is the only integrated platform that offers financial safety to its financial distributors.
SmartSGB offers the best technology with core banking and 3rd party systems. Along with a comprehensive RBI report, RBI e-kuber, order details report, and SMS alert with SGB Certificate.
From mid-2013 to mid-2017 interest rate has witnessed a decline. Additionally, the new monetary policy framework has been closely associated with inflation levels. The dwindling GDP growth trend must have boosted confidence among banks for continued low-interest rates. SmartSGB offers a scalable solution to financial distributions.
With SmartSGB, you get the latest alerts and price notifications along with the increasing opportunity for revenue generation.
Conclusion
If you are scouting the web for the safest, secure, and hassle-free way to invest in Sovereign gold bonds digitally, you are in the right spot. Enjoy asset diversification; multiply your happiness by investing in SGBs with SmartSGB from Winsoft technologies.
We proffer multiple investments (Netbanking, Mobile App, and branch) along with a dedicated dashboard to track your investment growth. From purchasing to the redemption of SGBs everything is in a single click with SmartSGB. Winsoft Technologies is a name trusted by India's leading financial distributor, we offer a hassle-free online investment experience.