The InsurTech sector is already soaring in 2022. Over the last several years, the insurtech industry has seen massive transformation as the industry undergoes a much needed and long overdue makeover and modernization. The improvement of corporate operations has made modern technologies such as artificial and visual intelligence common.
Many organizations are striving to modernize their operations by using new technology, thus the insurtech industry is anticipated to continue to evolve in 2022 as well. In the meanwhile, smaller firms might take advantage of the most recent developments to get an advantage over the more established ones.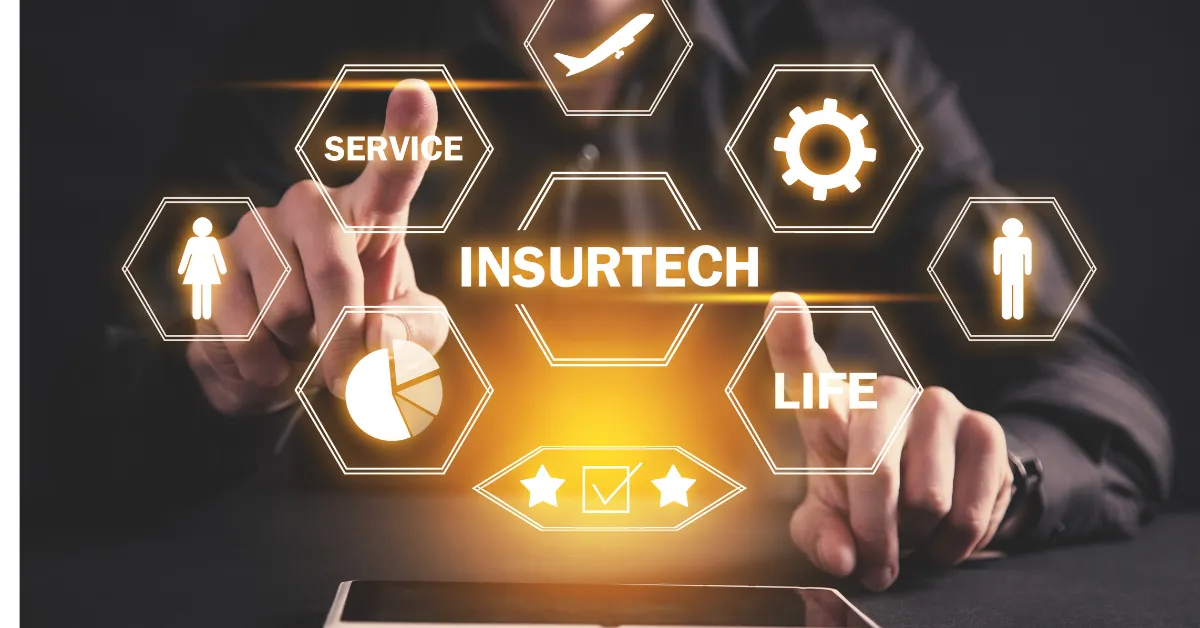 Here are a few insurtech trends to keep a watch on in 2022 as this booming business advances with massive development ambitions.
Spotlight of This Year: Digitalisation
The goal of insurtech has always been to streamline time-consuming procedures. Nevertheless, as insurance firms attempt to supply more services digitally, the Covid pandemic has fostered the emergence of insurtechs that offer rapid and simple digital claims via online platforms
A shift from manual claims settlement to digital is expected to continue fast in 2022, as consumers increasingly want insurance with simple-to-use digital services. This is not only for the back-end operations.
The insurtech sector is receiving record investment because giant insurance firms that are failing to innovate are teaming with dynamic insurtechs to provide new services for customers. Insurtechs assist insurers use digital technology to enhance customer service, which means claims are paid more quickly and with less difficulty as more data is collected to produce 'Big Data'.
IoT in the Insurance Industry

Physical devices are linked to the internet through the Internet of Things (IoT) to exchange data. Insurtech is relying on IoT to enhance many of the old insurance procedures, and this has become an essential part of the business.
This year, new and enhanced applications will be released to the market to aid in the settlement process. Additionally, apps will lead the way in addressing customers' requests for fast and simple methods to resolve claims, as the digital claims settlement trend continues to rise.
Many applications capture real-time data, such as those that allow policyholders to submit images of damage after a vehicle accident in real time. In 2022, insurers will be able to address the demands of their consumers more effectively thanks to the increasing intelligence of these applications. As more and more real-world data is put into these applications, analytics will continue to improve, which will have a significant impact on the future of insurance.
Customer-centricity
The increased need for digital processes goes hand in hand with the desire to enhance and prioritize client experiences. A tailored approach to service is a vital component of a customer-centric business model.
Demand for AI to power up business choices is on the rise and expected to continue to rise through 2022. Customers' vehicle type, age, and location may all be used to construct customised plans for each individual consumer using simple AI systems. There is a positive effect on client acquisition and retention since they only pay for the things they truly need.
Chatbot AI technologies may be used by insurance companies to customize their client service. To ensure that the discussion between the consumer and the chatbot is as natural as possible, it employs machine learning.
Distributed Ledgers and Blockchain (DLT)
Customer dissatisfaction with middlemen like brokers and agents is nothing new. Technology has made it simpler for enterprises to conduct business directly with their consumers rather of relying on third-party services. Companies may apply this strategy at a lower cost, which results in lower rates for clients.
During the year 2022, the usage of blockchain and distributed ledger technology (DLT) will be on the rise. When it comes to creating a digital log of transactions that can be shared across a network of computers, nothing beats blockchain. There's a lot of talk about blockchain right now in the cryptocurrency industry, and those ramifications extend to a wide range of industries, including insurtech.
Blockchain technology may be used by insurance service providers to reduce administrative costs, verify third-party payments, and add a layer of fraud protection. Claims processing, cybersecurity, and payment timelines may all benefit from the use of Distributed Ledger Technology (DLT). In the meanwhile, the utilization of public ledgers and enhanced cybersecurity standards in blockchain may assist to develop confidence.
From Traditional to Cloud Computing
A cloud-based technology overhaul is long overdue for the majority of insurance companies. Firms will be able to create innovative, personalized goods and improved customer experiences as a result of this transformation. It's because cloud computing is excellent at sifting enormous data sets and making sense of them, and then sending the findings back to insurers. Cloud-first companies will be in a better position to operate seamlessly as infrastructures throughout the globe continue to develop.
Conclusion
The previous several years have seen a lot of upheaval and turmoil in the globe. Not all of this has been good, but in other situations it has ignited the fire for innovation and digital transformation.
Insurtech advancements will enhance your experience as a customer and speed up and simplify online transactions. For many people, the start of the new year and the introduction of new technologies may inspire them to make a change in their lives.